About Pamela Clegg
Artist Statement
Pamela Clegg has combined her love for drawing and color into vibrant paintings that project a sense of calm, quiet and a simplicity of composition.
Pamela's wide range of subjects from still life and landscapes, to skyscape and animal portraits demonstrate her observation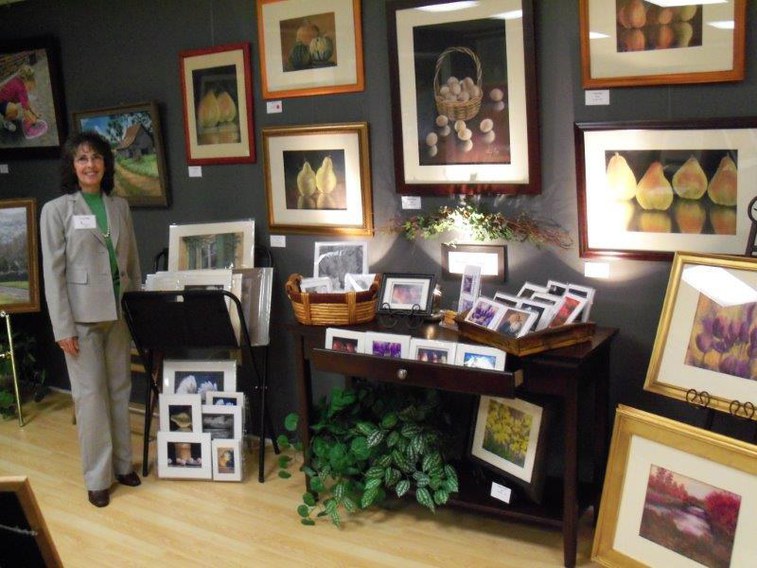 and understanding that each painting has its own unique story and history. Paintings that visually convey the mood as well as the subject. The beauty of the simple and finding a quiet spot in an increasingly busy and complex world are Pamela's inspiration for her oil and pastel paintings. Pamela paintings are created in her home studio from sketches, color studies, imagination and photo references.
Pamela's intent is to speak directly, but softly to the viewer so that they may "imagine" themselves connected to a time, subject or place within the painting.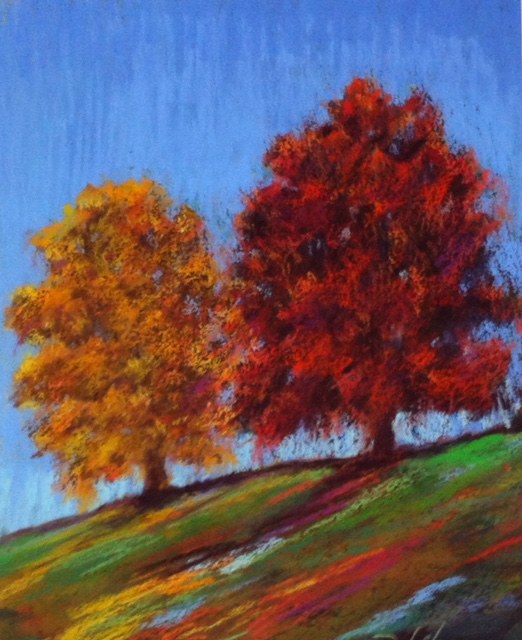 Personal Biography
Pamela grew up on a dairy farm in South Central Kentucky enjoying the beauty and solitude of the country. Along with her twin brother and sisters
They roamed the fields with various pets, playing hide and seek in the woods and doing all the fun things that their imaginations could come up with.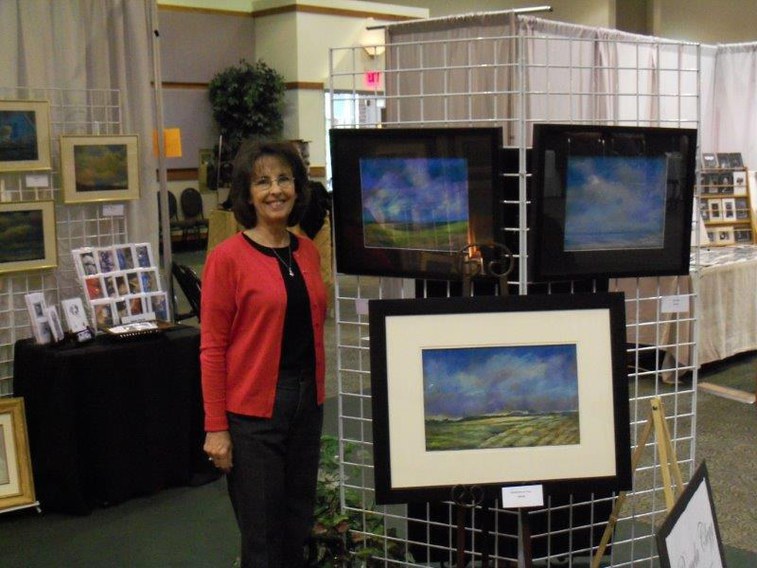 After graduation and moving from Kentucky to Florida , and later to Missouri, it would be nearly 20 years before she would live "back home" in Kentucky.
Pamela and her husband David, along with two lazy cats and one sweet beagle have called beautiful Georgetown, KY home for the last 18 years.